Posted On: Tue 10 Mar 2020 By Dr. Binta Kassim Mohammed | OPINION
What does it benefit a man to gain the world and lose his conscience and ultimately his soul? This statement explains the life and struggles of Sanusi Lamido Sanusi AKA The Emir of Kano Murabus Muhammadu Sanusi II. He is among a few people unable to be mute for the fear of losing power.
Those who have known me here for a while, are familiar with my defensive stance for the controversial views of the dethroned Emir. Even when I never knew him, I could understand the purpose behind his seemingly too many utterances.
Sometimes it is a curse to have a critical mind. You are gifted with the gift of foresight and usually see beyond what ordinary people see. You can judge the result of actions before they occur. It is called critical thinking. I have always had the ability to look further than the present. It is blessing for you can motivate but a curse in a conservative society that sees you as an alien. This was the beginning of my affinity with the Emir, despite not knowing him I could relate to many of his views.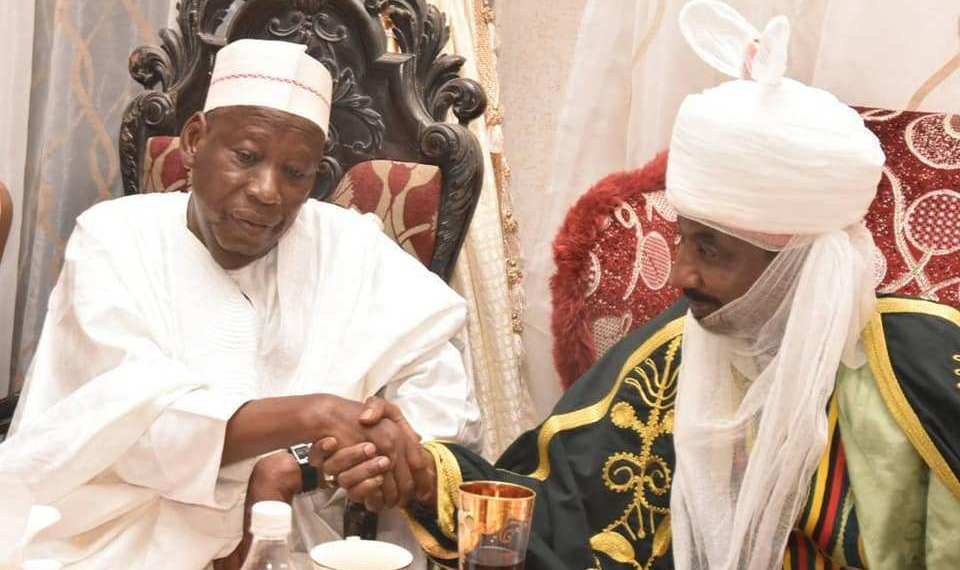 Deposed Emir Sanusi with Gov. Ganduje
He has been like this all his life. As Sanusi Lamido Sanusi the society could tolerate his 'ramblings' , turn their face away and carry on. As Muhammadu Sanusi II, it was not to be tolerated. His speeches were met with statements such as "he is exposing the North", " why doesnt use his money to bring change" or "he is destroying the mystery of the stool". I have always answered back that what secrets can the north of Shekau, Almajirai and Banditry hide when newspapers carry the stories daily? How far can his money go in a population of a 100 million? What mystery has the stool? A mystery of Emirs bribed with contracts/cars and in exchange willing to unsee misbehaving politicians to protect their throne?
Muhammadu Sanusi II believed he could use the system to bring change to the north. He persevered. He like us came to this society too soon. Our views were from another part of the world or from the future. His observations were repeatedly criticised in a conservative society unwilling to change a social system which has clearly failed. A society with cultural pride but demeaned before other sections of the country due to terrible development statistics and constant regression instead of progress.
He was discouraged from talking, according to 'them' Emirs don't talk and I recall he always reacts to the admonitions with "we will continue to talk in spite of the criticism or the society dies". He felt attitudinal change is the effective and sustainable path to development of Northern Nigeria.

He wanted a better life for women, he pushed for girl child education, he wanted almajiranci abolished, he wanted men to be responsible, he developed and pushed for a family law, he wanted to be anything but a throne warming Emir.
His Highness persevered with his purpose and gradually the criticism grew weaker while his voice became louder. Recently he got more daring. He was making an impression in the minds of young people who were joining his intellectual change train. His views were being echoed all over the social media. The ulama and some leaders were being forced to pay attention to these problems. He wanted an educated north and Almajirai off the streets. He was threatening the political strength of Arewa power lovers. Yes, an educated population will give them a tougher time. Who will also do the dirty jobs during elections when goons are off the streets?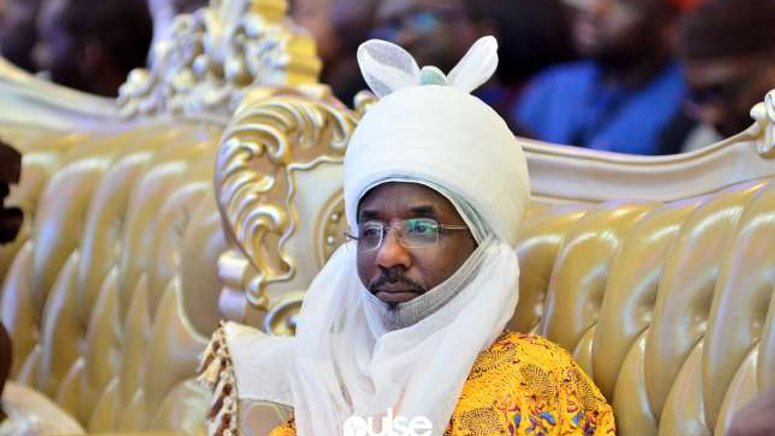 He was becoming more relevant by the day. He was invited to all important functions in the north and beyond, he had become northern Nigeria's unofficial orator general. His palace was busier than many government houses, the centre of visits by Ambassadors, heads of parastatals and well wishers was a daily occurrence. He was an Emir like no other engaged in many human development projects such as the #BabbanGona, feeding the destitute, providing nutrition in children hospitals and many more. Last year, the UN secretary general made him one of the 17 global SDG advocates alongside the likes of Jack Ma, Forest Whittaker and leaders of nations. How can this man ever be just a throne warmer?
In spite of that he was starting to point fingers at Northern leaders question and dare them to be better at public functions such as ElRufai's 60th Birthday celebration in Kaduna. A mere Emir with no constituted authority was making the elected power brokers insecure.
The Emir always knew dethronement was always a looming possibility yet he never cowered nor shut up. I am so proud that he never gave his enemies the pleasure of seeing him grovel for his throne neither did he compromise his principles and convictions. He went down with his head head high like so many other great kings before him.
Deposed Emir Sanusi with VP Osinbajo
Ganduje is the lead actor in all this but for him to dethrone and banish Muhammadu Sanusi II within a few hours hints at Arewa leaders complicity from Abuja to Maiduguri in action or just being silent in the midst of all the drama that ensued over the years. There is also a deafening silence from both friends and foes of the Emir Murabus on the recent development afterall he was gradually becoming a well listened to and respected opinion leader.
To Kano people who have always complained about the talkative emir. I wish you peace! I hope the new emir remains blind and mute whatever the political leadership or the Kano society chooses to do in the spirit of returning the mystery of the stool. May your throne be very mysterious and silent like a true Fulani dynasty.
To Muhammadu Sanusi II, I pray that Allah SWA strengthens your shoulders to continue to bear this trial with utmost grace and emerge stronger to complete your destiny. I am proud to know you which has made me understand the sincerity, passion and purpose behind your speeches. Your Highness, we remain loyal and will continue to stand by you through thick and thin. You are dethroned and silenced for now but we will continue the fight for the better north you want to see.
Ganduje has done us a favour by removing the silencer of that golden voice. You will over throw that banishment and resume your calling with or without the Kano throne. Kano changed its king but to many of us you will forever be the one and only #KingOfTheNorth, the ruler and protector of the intellectual #Arewa Throne. The king that intellectually ruled and influenced beyond his territory. The man who rose and chose to shepherd a misguided region. A goldfish has no hiding place after all.
For the producers/ directors and jubilant viewers of this season of the #GameOfThrones we come to the end of 'SEASON TWO; MUHAMMADU SANUSI II' which is a sequel to 'SEASON ONE; SLS IN CBN'.

Hold tight and await the continuation of this very interesting series in 'SEASON THREE; THE RETURN OF ...'.

For now I'll bow out with an 'All hail the King of the North'.