Posted On: Wed 02 Oct 2019 By Nura B. Fingiller
In 1990, All States Trust Bank advertised for vacancies to employ young graduates, the minimum requirement was a Second class upper (2:1) Degree.
Inspite of his third class result, he went ahead and submitted his application. In it, he wrote...
"I know I may not have met the qualifying criteria for the advertised roles, but I am Intelligent, Driven, ambitous and I will make the bank proud. My third class degree does not demonstrate the full extent of my intelligence and ability, and I know I can do so much more".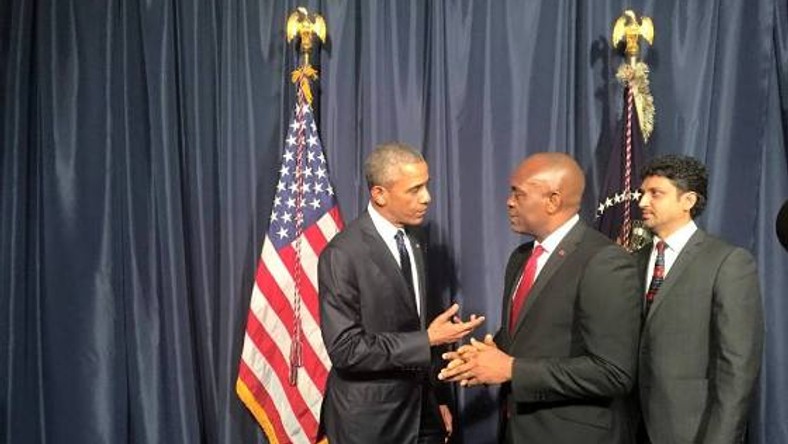 Tony Elumelu with Barack Obama
These words caught the eyes of the Chairman/CEO at the time, who decided to give him a chance despite being "unqualified". The 27year old was hired as an entry-level analyst after passing the due process.
In twelve months, he became the youngest bank branch manager at the time.
The young man, is ANTHONY ONYEMAECHI ELUMELU who later became the MD/CEO of Standard Trust Bank, MD/CEO of UBA, Now Chairman of UBA and Chairman of Heirs Holdings, as well as Founder, Tony Elumelu Foundation; a non-profit organisation that empowers 1,000 African entrepreneurs from the 54 countries of Africa with $5,000 annually and has been at it since 2013.
He is on Forbes list of the top 50 richest people in Africa worth over $700 Million as at 2015.
My dear friends, don't be discouraged by the requirements of men, take that chance with courage and give it your best shot!
I hope this story inspires someone today. Happy Independence celebration Nigerians!